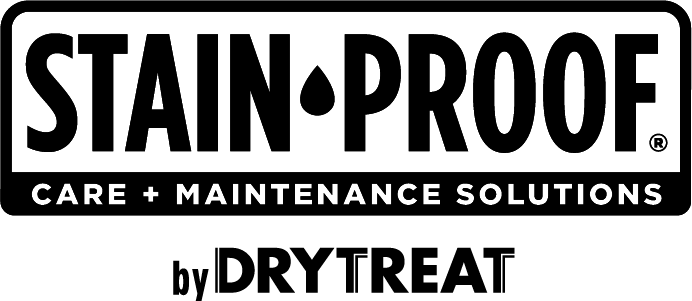 Bioshield is the main distributor of STAIN-PROOF® by DRYTREAT products.
Bioshield is the main distributor of STAIN-PROOF® by DRYTREAT products and some cleaning agents under its own label for the Netherlands, France, Germany, and Poland.
STAIN-PROOF® develops globally leading impregnating sealers and enhancers for natural stone, bricks, pavers, tiles, lime plaster, engineered concrete, grout, and specialty surface and deep cleaners. STAIN-PROOF® by DRYTREAT is a part of the ICP Building Solutions Group.

The specially penetrating sealer molecules are hundreds of times smaller than those used by other well-known impregnation brands.
Our sealer molecules penetrate much deeper into the pore structure, even in dense natural stone such as granite or quartzite. Therefore, it is not a coating or surface sealer, but truly penetrates deep into the material.
The exceptional sealer molecules bond permanently to the material through a permanent chemical bonding process. This creates, among other things, a substantial deep oil and water repellent barrier and stain protection.
STAIN-PROOF® products come with non-declining warranty periods of 10 to 15 years when applied by a certified/accredited applicator.
The deeper STAIN-PROOF® barrier provides not only excellent surface stain protection, but also protection against more severe, common forms of damage caused by water penetration, including efflorescence, salt spalling, freeze-thaw damage, and UV-induced fading. This is where STAIN-PROOF® sets itself apart from other impregnating sealers and coatings.
The choice for the right treatment is always based on durability, preservation of the natural appearance, biodegradability, cost-effectiveness, and ultimately easy cleaning of the materials, thereby saving time and maintenance costs.
HOW CAN I USE
STAIN-PROOF®?
Bioshield provides training and certifies new applicators who want to work with Stainproof or Acidproof products, among others.
We teach you how to thoroughly clean, protect, enhance, and maintain stone-based materials and surfaces using leading products from STAINPROOF™ and Acidproof. We will also provide you with more advanced technical training as you gain more experience.